Our distillery takes the name of the Fallstein region and name of the hills near by this area, lands full of history but also rich in nutrients that help to the mass local production of grains and fruits.

It is there where our story begins. Planting grains and fruits is a family tradition that was started by our ancestors about 200 years ago. 
Over the years our greatest ambassador Carls that nowadays is name of our whiskey, believed in the innovation of these farms, and the production of different types of spirits began, starting with whiskey, until producing Gin, Vodka and Körn.

All our spirits are made of our own grains, which are free of any chemicals either for growth or for insects control. This ensure that our production is certified 100% Bio, to take your home healthy and chemical-free products with love, dedication and effort, pure from its origin.
"Pure Zeitgeist tradition"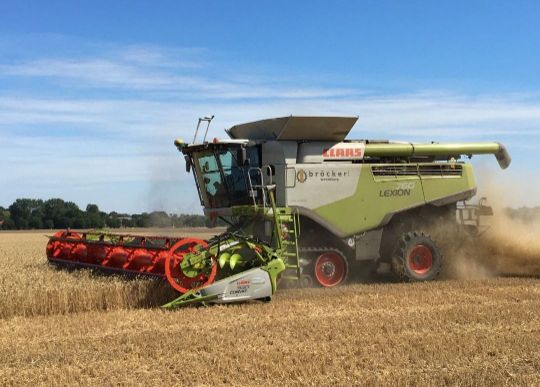 Harvesting
The  harvest season starts around June where we machinery  use cutting edge technology so that our harvesting process is as efficient and sustainable as possible. 
Grains
After the harvesting, the grains are taken to our destillery to start the production of our Gin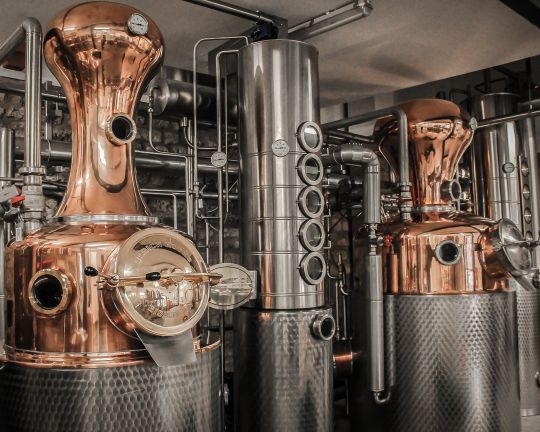 Destilation and Gin 
At Fallstein we make the distill process with our own distilled alcohol in situ.
First we have a first fermentation of the grain juices and later it is distilled obtaining a brandy that is flavored with juniper berries as the main normal. Afterwards we give a special  process where we give touches of other aromatic herbs or even orange peels, lyrium flowers, etc. will be added. 
We use more than 30 organic botanicals depending of which type of Gin is produced. 
The mix of ingredients such as juniper, coriander, cardamom, orange peel, violet root, licorice and many more. In addition, an aroma basket in the spirit plant is filled with lemongrass, linden flowers, rose petals among others.
Bottles
Last but not least our bottling process is high quality and efficient. Our equipment, together with the potential of our distillery, is capable to produce around 250,000 bottles per year.